Closing Gifts for Realtors: Why are closing gifts important as a Realtor?
Closing gifts for buyers and sellers are a critical aspect of a real estate agent's business, helping build lasting relationships with clients, establish a positive reputation, and set you apart from other Realtors. Closing gifts serve as a physical reminder of the relationship between you and your client, long after the closing deal has taken place. Investing in quality closing gifts is a game-changer for real estate agents. They not only show your appreciation for your clients, but they also help build your brand, establish lasting relationships, and set you apart from the competition. At Realty Remembered, we understand the significance of closing gifts in a Realtors business and it is our job to help Realtors find that perfect, custom closing gift that will leave that lasting impression.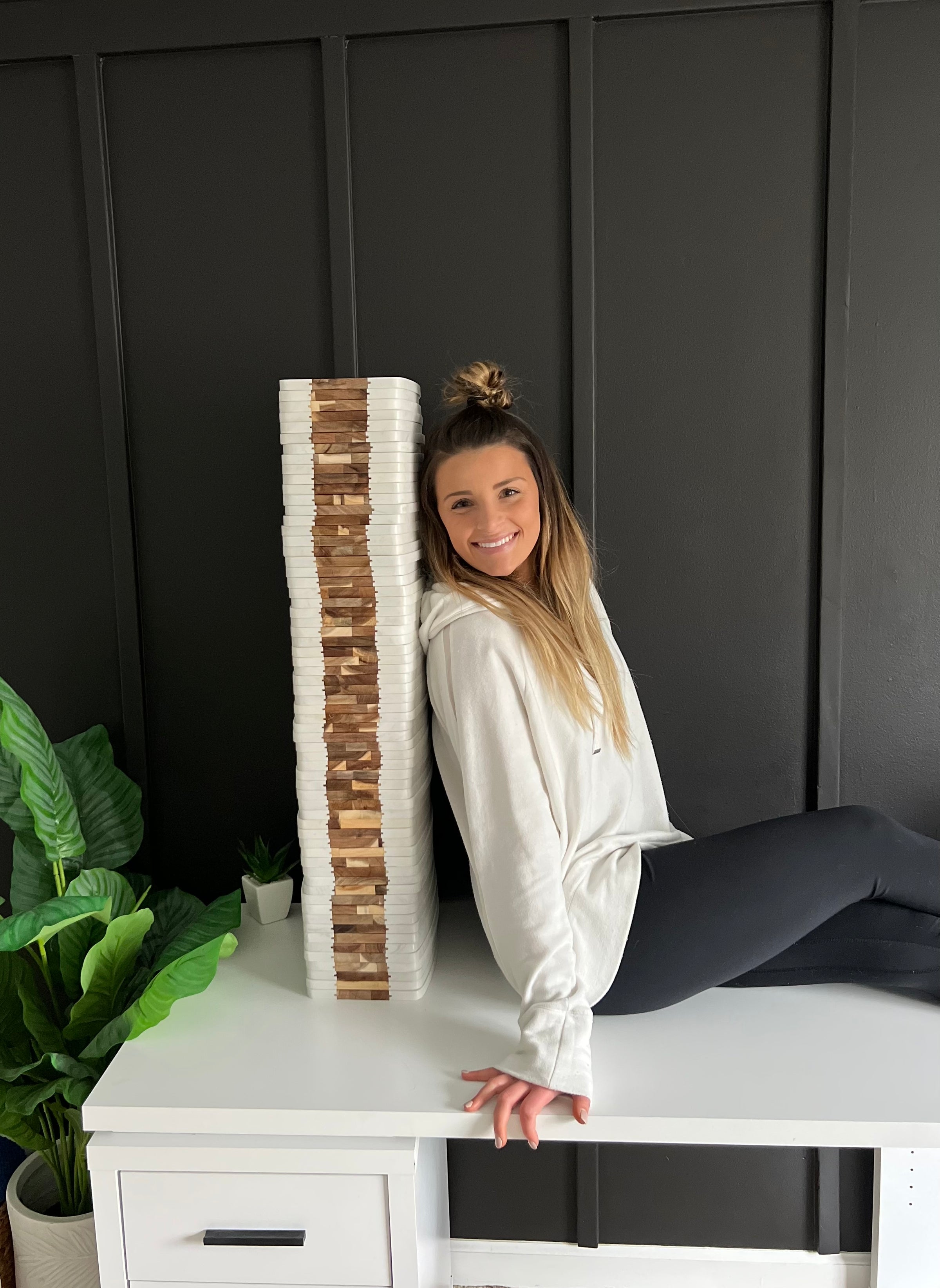 we like to have fun!
This order was for a bulk order of Acopa Marble and Acacia Wood Boards and I decided to have some fun with it! Think your board order is taller than me? Let us know in your order notes at checkout and we will test it out! If you beat this order, you will receive a $100 gift card! Goodluck!
I can beat it!
★★★★★

Seriously one of THE BEST companies! Super quick turnaround time, beyond EXCELLENT customer service and the quality of products is top notch! The laser engraving comes out great!We order all of our client's closing gift baskets with personalized boards and coasters and our clients are all so appreciative and love the design!!Much thanks to Raechel!

Danielle Lumbo
★★★★★

Lightening fast turn time from order to delivery! And the customer service is beyond what words can say! I'm so very pleased and am looking forward to purchasing again and again!

Courtney Kocian
★★★★★

Would absolutely recommend realtors remembered for any of your closing or real estate needs! They are absolutely phenomenal and their customer service is beyond anything I have experienced! They care about the end result and all of their products are top-notch quality. Every time I receive a package from them I have complete assurance that it will represent my company and brand exactly the way it should!!!

Olivia Perez
★★★★★

Rachel has become my go to for high end gifts! Her customer service is over the top and quality is outstanding. I highly recommend Realtors Remembered!!!

Susan Wall
★★★★★

I was so pleased to get my custom closing gifts for my clients. Beautiful work and extremely fast delivery as well as exceptional communication and service. Big thanks to Realtors Rememberd.

Peggy Lim